December 31st, 2007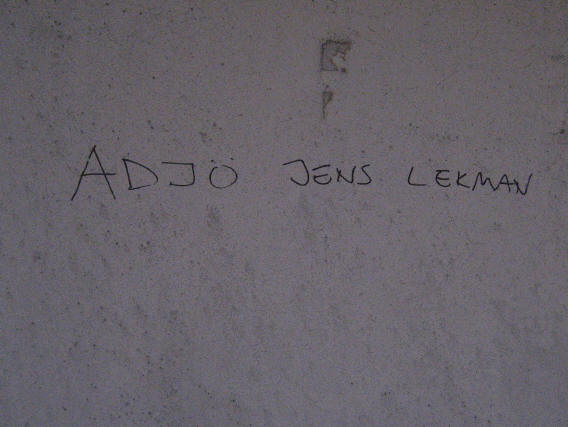 I walked by my old house in Kortedala and someone had written this on the door.
It's a few hours before midnight and I am packing my bags. Early in the morning tomorrow I'll be leaving for Melbourne, Australia. I have a little room there in a house in the north. I can't explain to you how much this moving away means to me, I don't even understand it myself.
Adjö Sverige.
December 16th, 2007
Jens Lekman and Owen Pallet / Final Fantasy presents "Your Arms Around Me" from a dark alley somewhere in Dublin. Merry Xmas. Thank you for a perfect ending to this year.
December 10th, 2007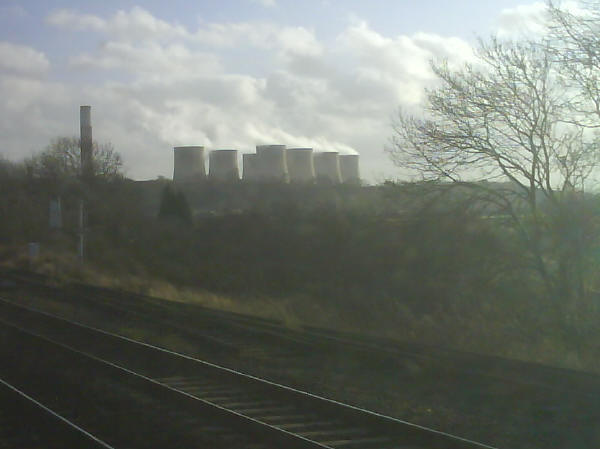 There it is. The cloudfactory outside Birmingham.
After my last UK tour in february 2006 I swore to never set foot on these shores again. Not that the shows were bad, they were all magnificent in their own way. But the way you're treated as a smaller artist by the venues, the soundguys, the bouncers and sometimes by the promoters... it's incomparable to any other part of the world. I came home broke and sad and drew a big cross over the British islands on my earthglobe.
But as time went by my heart softened and now me and Tammy are travelling by train through the countryside. We're still being treated like shit now and then, but those hours on the train, watching the hills and cottages flicker by and listening to people talk in their pretty accents, yes it makes up for it. Not to mention the shows (Nottingham and Brighton are my favourites so far). And Josh and his people are really nice. Tomorrow we're playing the Luminaire which has been sold out since September but apparently we're playing for just one person according to this link. We're looking forward to meeting you, rich stranger. Please take us out for dinner afterwards as we're hungry and cold.
Oh yeah. I'm sorry for the long time of no updates. I hope you didn't think I was ignoring you, I have been scribbling down thoughts in my notebooks and on various pieces of paper during this time and today I finally found some time to go through them. So here you go.
Love,
Jens
December 9th, 2007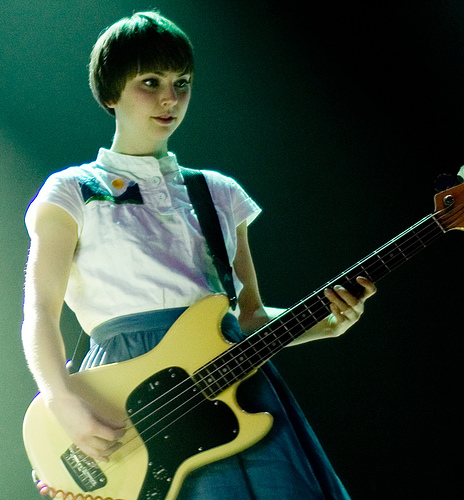 Terese is selling her Fender MusicMaster from 1977. It's in very good shape and has been with her for all our shows the last two years. She's selling it because she has her eyes on a new one. If you're interested, send an e-mail to her at ineedthatbass@gmail.com
December 6th, 2007
Europe Part 1
feb 15 - Copenhagen, Denmark - Vega (small hall)
feb 16 - Berlin, Germany - Lido
feb 18 - Turin, Italy - El Barrio
feb 19 - Ravenna, Italy - Teatro Rasi
feb 20 - Geneve, Switzerland - PTR-Usine
feb 21 - S:t Gallen, Switzerland - Palace
feb 22 - TBA
feb 23 - Munich, Germany - Atomic Café
feb 24 - Frankfurt, Germany - Mousonturm
feb 25 - Nijmegen, the Netherlands - Doornroosje
feb 26 - Amsterdam, the Netherlands - Paradiso (small hall)
feb 27 - Paris, France - Nouveau Casino
feb 28 - Brussels, Belgium - AB Club
feb 29 - Antwerp, Belgium - Trix
mar 1 - Cologne, Germany - Gebäude 9
mar 2 - Hamburg, Germany - Molotow
Also, I have been invited to both All Tomorrows Parties, and around that time I will do some more European dates.
may 9-11 - Camber Sands, UK - All Tomorrows Parties (as curated by Pitchfork)
May 16-18 - Minehead, UK - All Tomorrows Parties (as curated by Explosions In The Sky)

November 18th, 2007
From my notebook:
I need a scent.
I saw an old friend the other week and gave her a big hug. She smelled really nice, she always does and I always tell her. She said "Thanks, but I don't know what to say about yours...". "Oh I smell bad?" "No, but you don't really have a scent" she told me. "Maybe a little shaving foam, maybe a little bit of laundry detergent mixed with old sweat. Perhaps the slightest hint of deoderant".

I remember as a kid walking into a certain room in school thinking 'If I could eat this scent I would be forever fulfilled'. The old books, the newly sharpened pencils, the chalk from the blackboard, the teachers jacket hanging on the wall with the bag of tobacco in the inner pocket. That room had perfected its scent and I wanted to eat its mystery. That was really the only way I could deal with things I didn't understand. Of course fulfillment is a drag. But some people have tried to actually bottle these scents, Christopher Brosius for example at I Hate Perfume has fascinated me and I admire his attempt to combine art and science in it's most literal sense. On his website he calls the thoughtless everyday use of perfume "...an arrogant slap in the face from across the room". And the early mornings on my way to my old job come to mind, the wave of AXE and cheap taxfree ladies perfume hitting you when you step on the bus. It is an arrogant slap in the face and , because associated with such an abstract sense, sadly overlooked.

I stopped by his gallery in New York on my way home and sniffed around. I must say I would've admired Christopher even if his perfumes were nothing like the titles on the bottles, but even abstract scents like 'Winter 1972' immediately had me walking home from 3rd grade through the newly fallen snow. I fell for that one and 'Burning Leaves' , the latter I made a somewhat wrong decision of wearing on my flight home as I realised smelling like anything burning is not a good thing when you pass through security at JFK.
This fall scents and smells have meant a lot to me because I need them to remember things. Time has been moving so fast and I hardly remember anything from the last months, but when I have a tiny whiff of the handlotion I brought with me from the hotel in Moscow, it all comes back to me. If you want to bring things to my shows, bring something that I can smell later on. Bring flowers, exotic wood, leatherbound books and I will never forget you.
November 12th, 2007
From my notebook:
My friend grew up in Las Vegas and we spent two days there trying to make sense of it all. The silent sunday night, walking down a half empty Fremont Street. The sanitation trucks slowly passing through the neon, drawing a yellow line over my cameras lens. It was magic however, when they demolished the old Frontier Casino on our last night and the day after the air smelled like popcorn and perfume.
This smell thing. I don't get it.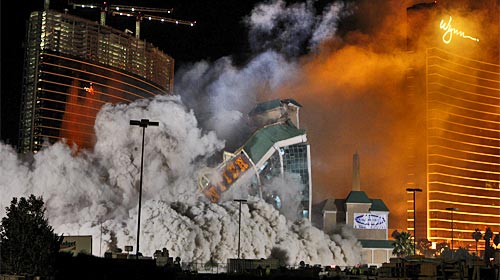 November 5th, 2007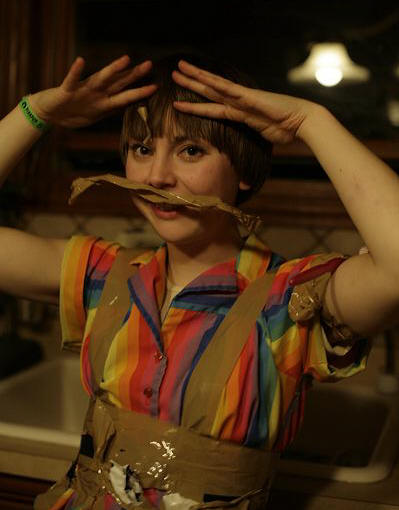 (photo by Kristin Lidell)
Yesterday I got an e-mail from Matt Warburton, one of the writers behind the Simpsons saying -Hey why don't you stop by our studio for a table read with the cast when you get to LA?. So we got very excited and celebrated with a roll of tape. Today the Writers Guild of America strike broke out and we are no longer able to visit the studio. So we removed the tape and instead send our love to the picket line. Next time !
October 29th, 2007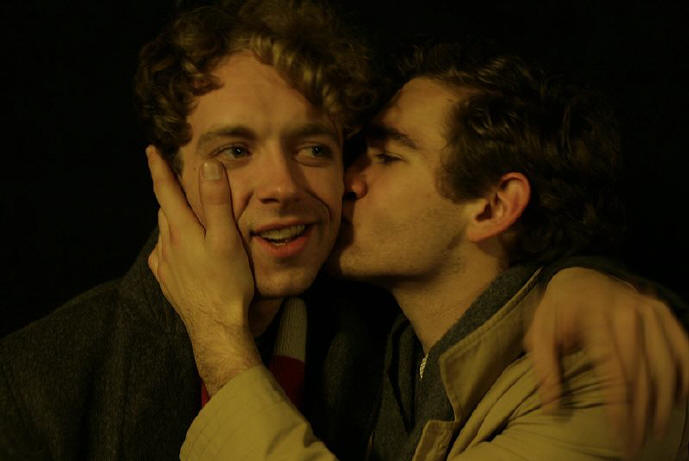 Patrick Cleandenim & the Living Image (photo by Kristin Lidell)
October 28th, 2007
From my notebook:
I would like to apologise to everyone who waited in Union Square for the extra show last night. I really thought I would be able to make it out there but since I don't have a crew to take care of things for me, like transporting equipment, I found myself slowly cruising through the Halloween traffic on my way out to Brooklyn. When I finally got there it was 3 in the morning. I bought a sandwich from Eleven Seven and sat down with my guitar. I really wanted to play some songs and if I couldn't play them for people I would just play them for myself. Here's the setlist:
1. Katysong (Red House Painters)
2. We Are Not Made Of Sugar
3. Shirin
4. Friday Night at the... (slow version)
5. New Directions
6. Marlborough Farms Blues
October 23rd, 2007
Five shows in one day. It's a new record. And everyone of them was magnificent in its own way. Thank you Bloomington.
October 16th, 2007
From my notebook:
Damn you Göteborg for reminding me just the day before I leave. Damn you for letting those leaves slowly fall through the crisp air, and for taking me back to the basketball court where I had my first kiss. Damn you for leading me there, I had no business there. What were you thinking ? You see this tear in my eye, it's for you.
October 12th, 2007
Everything falls into place.
ABX - If I Could Rock It Would Feel Like This
October 8th, 2007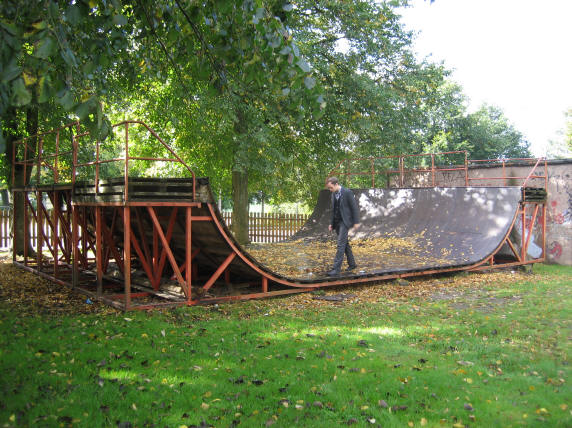 Written on the back of an envelope:
Today Jens Lekman would like to think of himself in third person. It's because he's got a bit of a fever and he's feeling a bit disconnected from whoever Jens Lekman is. It's a quite nice feeling he thinks. Lately Jens has been doing around 2-300 interviews. He's enjoyed talking to the journalists but he's been struggling with his own image a little bit. You see, these days you need a whole army of PR people if you want to control the way the world will perceive you. And you need a tough mind to not go insane.
Jens is now a character in his own songs. He thought it'd be a good idea to encourage the journalists to spread false images, make up stories, exaggerate and lie. Because he thought those stories would say more about him than his own desperate attempts to explain himself. Several somewhat close stories paint a boring, blurry picture, but several wildly different stories paint a universe where it's easier to focus on what's important. Then it's like what they tell boxers when they see triple - hit the one in the middle !
But most journalists think he's joking. They want the truth and nothing but something like the truth. What about Nina, does she exist ? What is true and what is not ?
The truth is: I exist. Nina exists. Lisa exists. But you guys are all make-believe.
September 23rd, 2007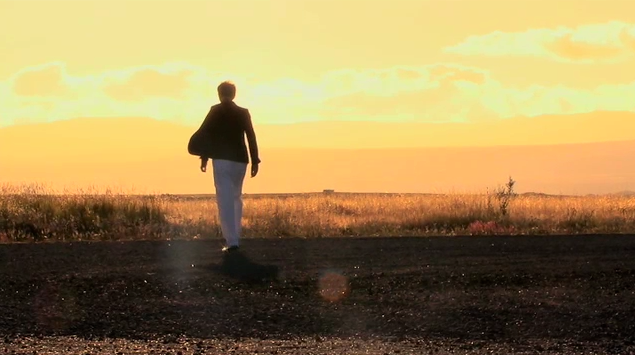 Jens Lekman and Marcus Söderlund presents: Sipping On The Sweet Nectar
September 19th, 2007
For a brief moment the world delightfully turned itself inside out as my record reached the number 1 spot on the Swedish albumlist last week. Then everything went back to normal as it was knocked down by Paul Pott. I send my regards to the Khmer Rouge of course and wish mr Pott a happy reincarnation.
September 11th, 2007
I have a love
I have a love for this world
A kind of love that will break my heart
A kind of love that reconstructs and remodels the past
That adds the dryness to the dry August grass
That adds the sunshine to the magnifying glass
And makes me fight for something that just can't last
My computer died last weekend in a quite spectacular display of pyrotechnics. As a fan of thoughtlessness I had of course not done any backups of the harddrive and much of my life the last three years was lost, including my diary, my photos and a lot of my e-mails. What will happen now is an interesting process where my mind slowly adjusts the colour, brightness and contrast to a point where nuances become indistinguishable. Then, using a fine fine ballpoint pen (let's say 0,7) , it fills in the lines inbetween, correcting all mistakes, undoing all past heartaches. I am of course painfully aware of the historical document this small talk serves as but I beg you not to remind me of my sad days for a while. Just let me pick out the raisins out of the dull bun.
This is also part of the reason why the records were delayed for those who ordered through the webshop. The other reason was that the bonus cd was very late from the factory. We're all sorry about that, me, my sister and the factory workers. My poor sister teared out her hair over all the orders she had packed and ready. Finally she decided she needed a little break to focus on her studies, but she'll be back. And all orders have been shipped, so don't you worry about a thing.
I'm very happy about the amazing reviews the album got. I've been working 12-14 hours a day, seven days a week the last year and a half. I am the hardest working man in show-biz. And I do it because you're worth something special.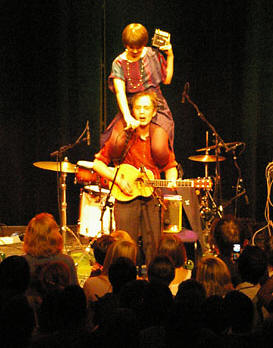 photo by Jacob Stålhammar
August 31st, 2007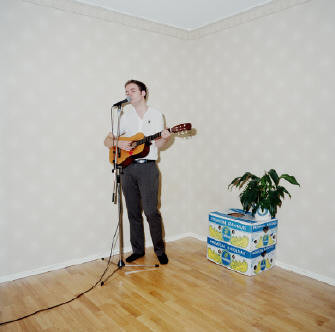 photo by Thobias Fäldt
I'm slowly moving out of my old apartment to be homeless for a few months, and for the bonus cd I recorded a handful of songs as a last concert for these old brick walls. This is the cd you get if you've pre-ordered the album. It's called Kalendervägen 113.D and it has two unreleased songs on it "The Rain Has Got To Fall" and "Our Last Swim In The Ocean" as well as a couple of songs from Night Falls... and a Paul Simon song from Graceland I thought was suitable. It's me, a guitar and a loop pedal, nothing else. For those of you who prefer it more au naturale.
August 30th, 2007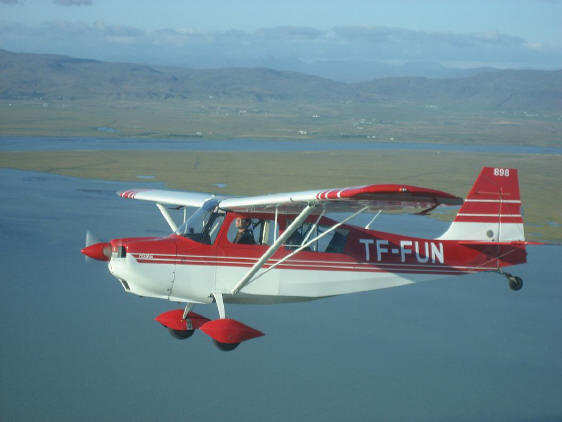 Yes, that's me... flying an airplane over Selfoss, Iceland. Well you won't believe me anyway.
Just wanted to say thanks for a lovely week in Reykjavik. It's been a long time since I was so truly enchanted by a place. All the tiresome exotism was reversed in a single day and made new again. I would especially like to thank Benni Hemm Hemm for helping me out and setting everything up, it's always a pleasure to hear their dry Salvation Army brass, especially when it's playing my melodies. I would also like to thank the ducks for quacking pleasantly in Tjörnin when I walked home through the cold night. Quack quack.
August 20th, 2007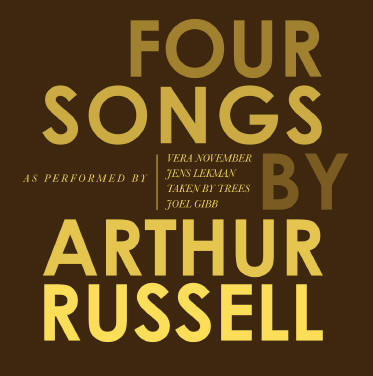 Jens Lekman presents:
1. Four Songs By Arthur Russell
I first met Arthur Russells´ music when I was 19, on a vacation in the Mosel Valley with my walkman. A friend had made a tape with Another Thought and I switched between his songs and my own songs while the most beautiful landscapes opened themselves up ahead of me. It was a good first meeting and I burned my neck really bad. Four years later I was playing shows here and there and I often played Arthur's "A Little Lost" on my kalimba. I had suggested to Victoria Bergsman that maybe we should make a single or EP of Arthurs songs. She put me in touch with Verity Susman from Electrelane and I brought in Joel Gibb from the Hidden Cameras. At this point we felt there was a certain symmetry between us, we could've brought in a few more and made a tribute album but tribute albums are boring in my opinion and tend to lose focus halfway through. So we banged the little drum instead of the big one because the little drum is always finer.
2. A good good feeling
I've always heard something in Arthur Russells music that I don't recognise in other music. Something that is beyond the disco beats and the avantgarde cello compositions. I think it's something that Joel, Verity and Victoria also heard and that's why the EP sounds like it does. I don't know what it is but a few weeks ago the always very charming Steve Knutsson from Audika Records sent me an unreleased song entitled Big Moon. It's at the moment my favourite song ever, it's pure countrypop complete with steel guitar and all that and yet it's so Arthur. Arthurs' father apparently refers to it as part of the "crowd pleasers and toe-tappers" which reminds us that we've only scratched the surface of his production. I hope you will get to hear it soon.
3. A sincere apology
Today was the release party for the EP, up at the roof of Stockholmsterrassen. And I really wanted to be there and sing my songs with Joel and Verity, play records and eat cotton candy. But I woke up with a broken voice and as the day progressed I got a high fever. So now I'm in bed. It's not often I cancel shows but this was one time when I just had to. I hope you had a good time and that I'll get to see you soon.
August 15th, 2007
And the Swedish tour so far:
sept 6th - Uppsala, Konsert & Kongress
sept 7th - Karlstad, Koriander
sept 19th - Göteborg, Nefertiti *
sept 20th - Göteborg, Nefertiti *
sept 21st - Hässleholm, Markan *
sept 22nd - Malmö, Inkonst (early matiné, all ages !)
sept 22nd - Malmö, Inkonst (late show) *
sept 26th - Gävle, Spegeln *
sept 27th - Linköping, Herrgårn *
sept 28th - Stockholm, Kägelbanan (early matiné, all ages !)
sept 28th - Stockholm, Kägelbanan (late show) *
oct 2nd - Skellefteå, Pinkerton
oct 3rd - Umeå, Scharinska
oct 4th - Norrköping, Hugo Konsert / Republik
oct 5th - Helsingborg, the Tivoli
oct 6th - Jönköping, Bongo Bar
Skellefteå and Umeå are soloshows. I'll tell you, it's not easy booking shows above Stockholm but I've always enjoyed playing up there so I made sure it happened.
For the shows marked with a * we have a very special guest, the NYC comedian Todd Barry. I met him at the Pitchfork Festival last year when we were watching Yo La Tengo. I asked him if he would be interested in coming over to Sweden and he said yes. The idea of having a comedian open for a band seems to me so natural, first you laugh some laughs, then you sing some songs, then you dance the dance. But for some reason it's always the same bill: band 1, band 2, band 3, band 4, strained neck... So for my shows you'll get my routine instead, laughs, songs, dance, in that precise order. Todd has appeared in a lot of different shows, from late shows like Conan and Letterman to TV shows like Sex And The City and Sesame Street. He also made a movie with the late Mitch Hedberg and has recently been touring with David Cross and if you're a fan of that kind of humour I think you will love it.
August 13th, 2007
Jens Lekman is now 23 years old and lives in the United States, he's single and his starsign is Taurus. I finally cancelled my MySpace account some time ago and someone grabbed it instantly. Get to know the younger American me: www.myspace.com/jenslekman
I abandoned MySpace back in February, or rather kidnapped it to my own domains. I felt it was an insult to everything I loved about popmusic. Everything that is unique and personal. I really tried to do something with it, I tried an audio diary, I tried communicating with people, but in the end the communication just felt so stupid and meaningless. And I can't help but feel like it's really designed for this purpose. I mean you don't sell cellphone signals to people who are discussing something creative or intelligent. I started feeling like a stock trader rather than a human, watching strange faces flicker by and clicking on the add button, add, add, add.... I have 12.442 friends how many friends do you have ?
Maybe I was aiming a bit too high, maybe MySpace simply is what it is - a giant billboard where you can write your name in the corner. I'm not too concerned with it, the whole Rupert Murdoch deal and all that, I just decided it was the opposite of Jens Lekman and so I left, I didn't even slam the door behind me. But something so uncontroversial turned out to be extremely controversial as my inbox filled up with angry e-mails. The site was still up there but it was empty, I didn't wanna give it up cause I thought someone would take the address and make it a fake Jens Lekman. Like they've done on Facebook and Friendster etc. And people kept clicking the add button, add, add, add... why the hell don't you add me ? What is this anti-effort you're engaging in ?
As soon as I had cancelled the account and been replaced by the 23 year old me I realised how lovely it was to have all these replicas of me wandering around the internet. Just like I've lately embraced all the misinterpretations in media, all the misquotings, the rumours and misunderstandings. It's beautiful. It's out of my control and it's such a central point in me and my music. She said it was make-believe, I thought she said Mapleleaves... Actually I would like to encourage you all to create as many fake Jens Lekmans as you want. But don't send them to me, send them off in a new direction.
I'm here, always. If you want me to add you, send me an e-mail and I'll write your name on the back of my hand.
With flavour of passionfruit,
Jens Lekman
August 3rd, 2007 (corrected, see below...)
Well good evening.
Here's the US tour so far, more dates will be added.
10/23/07 Bloomington, IN - Jake's
10/25/07 Washington, DC - Black Cat
10/26/07 Philadelphia, PA - First Unitarian Church
10/27/07 New York, NY - Webster Hall
10/29/07 Boston, MA - Paradise
11/01/07 Cleveland, OH - Beachland Ballroom
11/02/07 Chicago, IL - Logan Square Auditorium
11/03/07 Minneapolis, MN - Triple Rock Social Club
11/06/07 Seattle, WA - Nectar
11/07/07 Portland, OR - Someday Lounge
11/09/07 San Francisco, CA - Bimbo's 365 Club
11/10/07 West Hollywood, CA - Troubadour
For these shows I have a closing act instead of an opening act. Viktor Sjöberg will be ending each night with his set which is sometimes just a really good DJ-set and sometimes something you've never heard before. Just to make sure you miss the last bus and have to hang out with me. There might also be something / someone very interesting opening the shows, but I have yet to confirm this act. Since these dates were made official earlier today I have received tons of mails from people who want to play a particular show with me. I am of course very flattered and I am sorry I don't have time to listen to everyone's music at this very moment. But here's what you can do: 1. Talk to my bookingagent Ryan 2. Talk to the venue / promoter of the show.
Also, I'm trying to put together a little extra tour at the end. Just me solo, playing the places we couldn't afford to take the big show to. Nothing's certain yet but just to let you know...
Finally, the Scandinavian tour is coming up next week and "Night Falls..." can now be pre-ordered for Scandinavians. correction: for Anyone (through my webshop) If you pre-order it I will thank you sincerely by giving you a bonus cd with some very exclusive content. Not exactly sure what will be on it but I can tell you it won't be horseshit. People outside Scandinavia will also be able to get this bonus cd, but I'm not sure how yet. correction: by ordering it from me right now or through Secretly Canadian later.
Here we go, in no particular order :
2. at Service
3. at Bengans
4. at CDON
5. at Ginza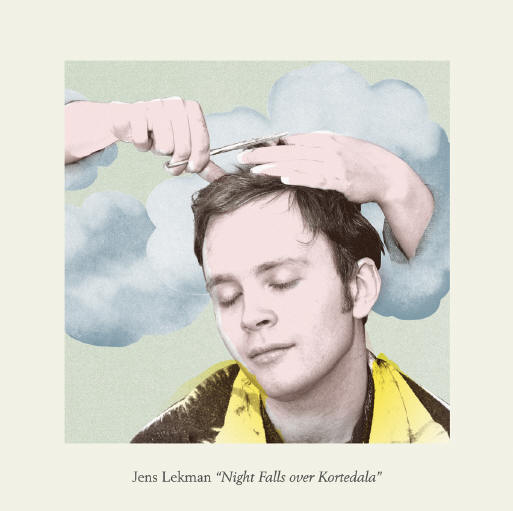 To be released September 5th in Scandinavia and October 9th in the rest of the world.
1. And I Remember Every Kiss
2. Sipping On The Sweet Nectar
3. The Opposite Of Hallelujah
4. A Postcard To Nina
5. Into Eternity
6. I'm Leaving You Because I Don't Love You
7. If I Could Cry (It Would Feel Like This)
8. Your Arms Around Me
9. Shirin
10. It Was A Strange Time In My Life
11. Kanske Är Jag Kär I Dig
12. Friday Night At The Drive-In Bingo
One of the best articles I've ever read about myself was the recent interview in Ondskan by Anton Gustavsson. Not that I'm saying anything particularly memorable but Anton's perspective put its finger on something. On the world as a place that has not been diminished by technology, but instead is still as vast and colourful as it must have been for the early explorers. For the songs on this record I wanted my music to meet the world, meet other people and see other places. I wanted to take it out like an old dog and let it sniff around. But I failed. Instead the whole record stays within the 30 squaremeters of my apartment all the way to the last song when I take a short busride to the country, which is just two hours from here. I guess I just needed to finish what I had started here before I could leave, pack everything up in banana boxes and see the sun set over the pinetrees one last time. And it's a beautiful record. So beautiful I felt compelled to name my apartment and studio Kortedala Beauty Center. That was once the name of a hair salon here that I used to go to and have my hair cut. That's where Shirin worked, she was the best (just look at the cover of my first record and then listen to the song). Well enough of this for now, we have plenty of time to discuss it later when I play in your town. New shows in Sweden and USA are coming up next week.
Your old friend,
Jens
July 22nd, 2007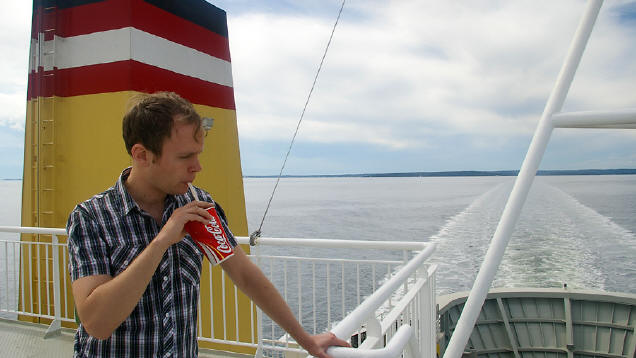 (photo by Jacob Stålhammar)
Friday Night at the Drive-in Bingo... streaming for you at:
On Swedish Radio it's on E-rotation. The lowest rotation. Which only further convinces me of what a genius I am. I'd like to change my opinion from what I said in the previous post to call it not "one of the finest...", but the absolute finest popsong I've ever written. Fuck Black Cab. Fuck Mapleleaves. In ten years this will be a true classic. The records just arrived from the factory and we're sending them all out tomorrow.
I finished the album last Friday. The very same night my friend Lisa, who the album is dedicated to, had a baby. More about those two things later. Me and Lisa are the only ones in town at the moment, all our friends have fled due to Gothia Cup, a huge soccer tournament for teenagers. Normally I would also make sure to be as far away as possible but I've found a sudden joy in being surrounded by them everywhere. Their colourful tracksuits, their weird hairstyles, their voices like the magpies on my windowsill. I wanna kidnap a bunch of them and keep them under my sink, just so I can look at them when I'm feeling down.
I have a lot of news, a lot of shows and a lot of records coming up very soon.
June 19th, 2007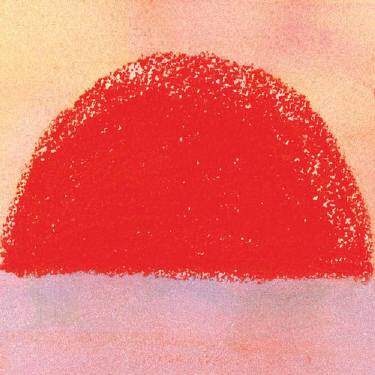 Hey you
I have a new single on its way. It's called 'Friday Night at the Drive-in Bingo' and it sounds a lot like its title. Like the blood red sun in the horizon. Like the best slash worst slash best again night of your life. Like a pair of jeans you love but would never wear in public. Like a coverband playing Walk of Life in someones backyard. Like the point where sheer boredom pushes you into the great unknown. Like the country when the country wasn't cool. Like the peanuts in your coke. It's one of my finest popsongs ever in my opinion, but quite different from the other songs on my forthcoming record. Love it or hate it, regardless you're still welcome to drop by for a glass of applecider.
The B-side 'Radio NRJ' sounds less like it's title. It's more of a friday night spent inside. The top 20 of september 1994 recorded on a C-90 cassette. The tears streaming down your face.
A: Friday Night at the Drive-in Bingo
B: Radio NRJ
You can pre-order the 7" vinyl with beautiful artwork by Karin Cyrén directly from my webshop. Friday Night... will also be available digitally.
May 27th, 2007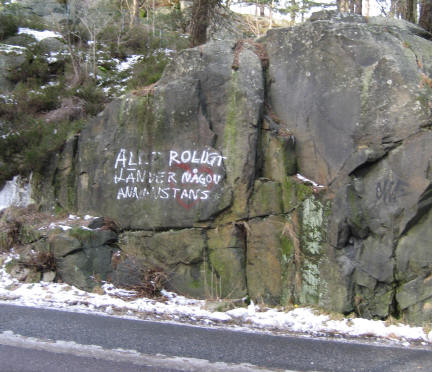 Allt roligt händer någon annanstans. Den här Tisdagen, den 29:e Maj, händer det på Härlanda Fängelse. Jag spelar en massa låtar med mitt band plus jag och Viktor Sjöberg spelar skivor och bjuder på nåt sött. Ingen åldersgräns. Bra känslor. 80 kronor (+service avg) på Pusterviks Biljetter.
Everything fun happens somewhere else. This Tuesday , May 29th, it will happen at Härlanda Fängelse. I play a whole bunch of songs with my band plus me and Viktor Sjöberg play records and offer some sweet treats. All ages. Good feelings. 80 kronor (+ service avgift) at Pusterviks Biljetter.
May 23rd, 2007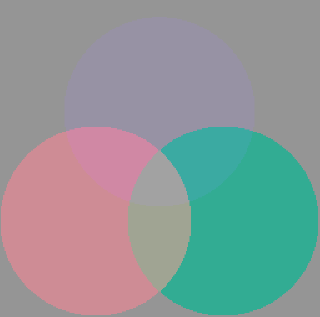 The sad news reached me today that Keith Girdler has passed away. He was the singer in Blueboy who during their time released a number of songs that interfered with modern colorimetry. You might know them through my song "A Higher Power" for which they were kind enough to let me sample their beautiful strings. Keith and Blueboy used a very strict palette, often reaching for fleeting colours when painting the world around them. In my favourite song of theirs, Melancholia, Keith sang "...Bright as a bee, as a kite, as a foreign stamp, gold and green, fifty-three cents, I can't make pictures of you, for I have no oils that deep blue..." Maybe he was just being modest. Personally I can't think of anything deeper blue than Keith's voice on that song.
May 7th, 2007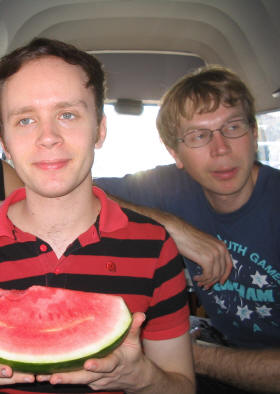 Me & Guy in the Australian wilderness
I think of my voice as an instrument and I am happy letting people borrow it. I am not picky and so I've lost track on how many records I've sung on the last years, I think it's about 50-60 at least ? Sometimes I think of Jennifer Warnes and her loooong list of guest vocals, anything from Joe Cocker to Arthur Russell. That rainbow of diversity is like a story of its own. I like it. I do have a problem with duets however, usually because they feel like songs that were never meant to be. So many songs throughout history have been written with the duet partner in mind, rather than an actual story or feeling. And it always fails.
But among all the songs I've lent out my voice to, there is one duet that I really love. In "Dark and Quiet Place" the adult contemporary faggot Guy Blackman finds himself drunk in a sauna, checking out someone who reminds him of his first crush. It is an awkward, yet tender scene that is summed up with "We said nothing, nothing needed to be said..." When Guy sent me this song, my oldest favourite in his wonderful songbook, I approached it as an actor rather than a singer. I visualised the scene, the sweat and the nervosity. The drunk confidence at first, then the bitter rejection. It is not something you choose to do, but something the song makes you do.
Visualise "Dark and Quiet Place" and other songs here
May 1st, 2007

Kirsten likes me ! Kirsten likes me !
I like you too Kirsten. Let me know if you're ever stopping by in Gothenburg and I'll show you around.
With love,
Jens
April 24th, 2007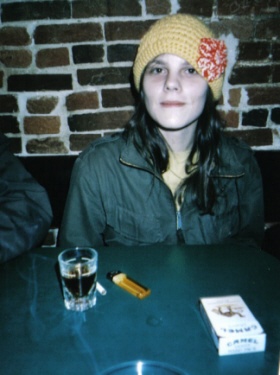 Scout Niblett at the Video Saloon, Bloomington
The first time I met Emma was five years ago. She was on stage, the blonde wig made her look like a shy teenage caveman. I sat down by a table and had a glass of water, her bassdrum made rings on the surface. Later that night I did my very first show ever, so nervous that I kept my eyes closed for the entire set. It was S:t Lucia and some in the crowd were dressed up in white with candles in their hair. Emma's wig caught fire for a second, the smell was sweet and plastic. It was one of those scents you want to bottle up and file under "harmful pleasures".
I especially loved one new song she played that night, it went "We're all gonna die, we're ah-ah-all gonna die...". I loved it so much that I sang it to myself every morning after that. Then I made my friends sing it. We would sing it together at parties, on the train, in streetcorners harmonizing for the people passing by. Once we were in a room and I had a recording device so I recorded us and sampled it. Today, April 24th, this recording is made public on the SC100 compilation. I hope you enjoy it.
There is also another recording of a Scout Niblett song I made for this, it is called "Shining Burning" and I think it will be available only via I-tunes. In this song, Scout adresses herself, comforting herself. She sings "Oh baby Scout don't worry, don't worry 'bout things at all". I felt that such a line needed to be sung convincingly by someone else - for her. Like a good friend patting your head through the mailslot, as you cry into the doormat. Or at least that is the image that comes up in my head, from a memory that has absolutely nothing to do with Emma.
April 4th, 2007
I know, I know. You're not allowed to change history. But since the beginning of this year I haven't had much time to write here and everytime I started writing about something, something else came up. So now I've finished the little notes I've found here and there. Just scroll down and fill in the gaps.
I'm sorry I had to turn down a very nice offer from All Tomorrows Parties. I was very flattered that you voted for me and I really wanted to do it. But my calendar wanted something else...
I'm also sorry to announce that the show at Immergut Festival has been cancelled.
March 7th, 2007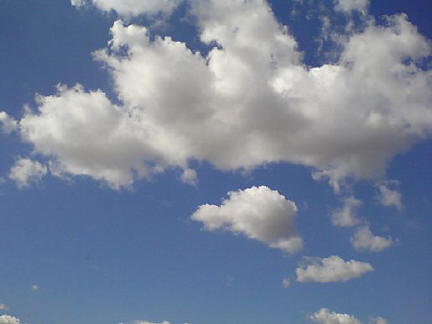 Things are looking brighter...
With some perspective on everything and two nights of good sleep I've been able to come up with a plan. Also, I'm not mad at Secretly Canadian anymore. They've helped me so much with this mess before, and even though they deserved a little kick in the ass for their late decision, I think with their help things are gonna work out now.
Some kind of schedule :
SC100 (feat. my Scout Niblett cover) - April 24th
Single / EP - Late spring / Early summer
Arthur Russell EP - Summer ?
Album - Late summer / early fall


March 4th, 2007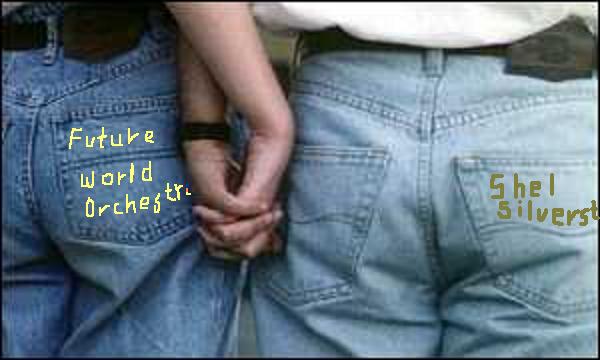 Listen to this: Rappers Delight Club - When We Were Kids

I forgot to mention this. Maybe you've already heard it. I love it, I'm thinking maybe I should sample it to twist it around once more. The sampling is almost incestuous, ha ha. Like a Pop Mise en Abyme.

Anyway, this brings me to the darkest territory of my heart at the moment. Sample laws. Can anyone come up with something more retarded ? Here's my philosophy: If I sample something that is in any way recognisable, I think it's fair to ask for permission, credit the source and pay them a percentage of my record sales. But I can't do that because when you clear a sample you have to pay for 100.000 to a million copies in advance. Clearing the samples for my new record has been estimated to cost at least $400.000. I would be in debt for the rest of my life. So I'm left with two options: risking it or replacing them.
Risking it gives me dandruff. 20 years from now they can come knock at my door. And something tells me they will if things keep going in this direction. The message from the court is plain and simple: "Get a license or do not sample. We do not see this as stifling creativity in any significant way." This was back in 2005, when Bridgeport Music Inc. managed to eliminate the de minimis doctrine. Since then I've heard rumours of software being developed with the sole purpose of identifying samples, no matter how small, hidden or unidentifiable. There's money to be made by suing artists and Bridgeport and others have made it their business. So I don't know about risking it.
Replacing them is also out of the question. The beauty of the collage technique is that you're using sounds that have never met and were never supposed to meet. You introduce them to each other, at first they're a bit shy, clumsy, staring at their shoes. But you can sense there's something there. So you cut and paste a little bit and by the end of the song you can spot them in the corner, holding hands. The magic is in the mistakes, the scratches and dust from the vinylrecord, the echo from something that happened a few bars ago and most importantly the new context in which they are placed.
I hate to say it but most of all I'm upset with my recordlabel Secretly Canadian. It was two weeks ago now that they said "Hey, we just had a meeting and decided that you're gonna have to remove all the samples". I love those guys and I've really enjoyed working with them and want to continue doing so. I also understand their concern. But they come up with this NOW ? When the record is already finished ?
I'm scared this record would become my own Chinese Democracy, eternally delayed or never released. So I'm gonna take a little while to figure this out and if I can't find a solution I'll just put the songs up here and move on. I have a lot of stuff to do cause when I was a teenager I went to a fortune teller who told me I would die young.
February 23rd, 2007
When in Gothenburg, make sure you visit Caffé Ritazza.
Situated in the very heart of the Centralstation, Ritazza has taken over the only café there was from the beginning. Now the new terminal boasts with several international coffee chains and fast food joints, all of them filled with stressed commuters, dogs, children etc... Ritazza on the other hand seems to be less popular or overlooked and the quietness comes to its advantage. The room has a high ceiling, and big windows overlooking the trains. A seat by the windows is almost always available and comes highly recommended. Here you can lean back and watch the spectacular show of people running, crying, hugging, falling over, missing their trains, breaking up and making out.
This could actually be the only reason I recommend the café as I don't know much about how their paninis and coffee stands up against other cafés. But I found another good reason today, with the ceiling being quite high and the room situated just next to the revolving doors it's always filled with sparrows and pigeons. As I enjoyed my Earl Grey tea and watched the commuters in the snowstorm outside I realised I was surrounded by chirping birds. Like an unconscious attempt to recreate a piece of spring within the 200 square meters of cab drivers and plastic plants.
Join me next time when I tell you all about the bar "Murveln".
Februari 19th, 2007
February 4th, 2007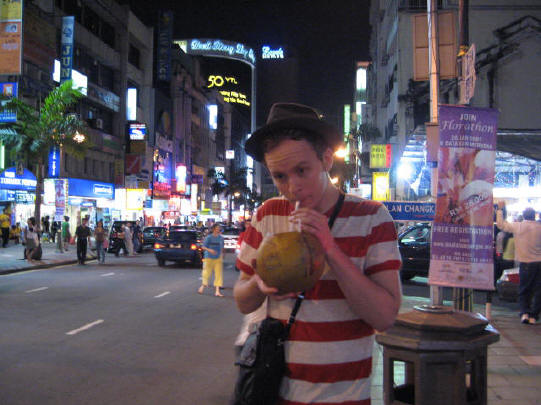 I went to Malaysia to meet someone special. Someone I met a long time ago. It's a long way to travel for something so uncertain but it beats living with uncertainty. I still don't make any money playing shows but with a little help from the internet and word of mouth I am now able to trade a performance for a travelguide and accomodation. It makes travelling a lot more inviting. The first day I arrive 10 hours before her. 10 hours of having to stay awake to beat the jetlag, 10 hours of being more nervous than I've ever been in my whole life.
The venue in Kuala Lumpur is a cuban restaurant, owned by a french guy, with a norwegian cook. I have invited two brass players to play a few songs with me. They have a couple of shows that night, weddings I think... When they come back I have already started and they join in for an improvised version of You can call me Al. It's a moment of magic and I start laughing from the bottom of my belly.
Nazri and Ain are our travelguides and they've organised the whole trip. Perhaps the two nicest people I've ever met. They take us to Melaka and we go from there out to one of the paradise islands where I burn my legs really bad.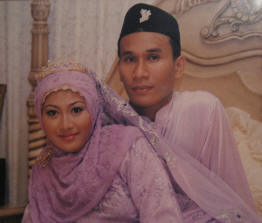 <---- Nazri & Ain
After this we're off to Singapore. Isman and Elisa are our hosts and they are also the two nicest people I've ever met. The hotel staff is snotty at first but the morning after they knock on the door. "Mr Lekman, we've read about you in the paper. It is such an honour to have you here". They give me a t-shirt with the hotel logo and insist that i have to sign their guestbook. Everything is very business, every handshake is an opportunity to establish a contact, everyone speaks a kind of english that sounds more written than spoken. At first I feel a bit intimidated but when I get to the venue I shake it off. The show turns out to be one of the most amazing and bizarre shows ever. I find myself standing behind a state of the art DJ-system, in a tranceclub, with a guitar worth 6000 dollars (I asked for an electric guitar and they found a sponsor). After the show me and my special someone are playing records for the few remaining enthusiasts. She's never DJ:ed before and I don't know if she's even seen a DJ before. She puts on a song and then she's off to the dancefloor to dance like crazy. When the song has ended she comes up and starts slowly going through her records, the crowd waiting in silence, then after a minute or so she says "Aha!" and puts on something new. The crowd goes wild. You'd expect them to lose patience but instead she built up anticipation. Mixing is for losers... like me.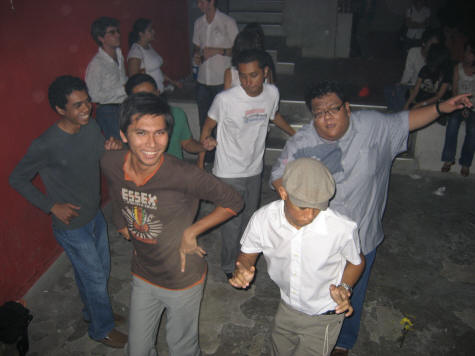 January 31st, 2007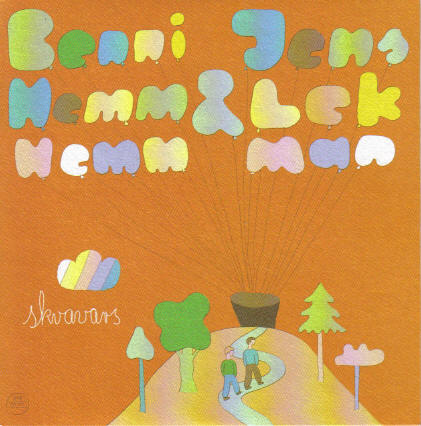 January 16th, 2007
----- Original Message -----
From: Kyle
To: jens@srvice.com
Sent: Tuesday, January 17, 2006 9:30 PM
Subject: What the Hell?
Hello Jens,
I don't understand you. That is, your music is confusing to me; I'm not sure what you're trying to accomplish. Pussy? Rainbows? Unicorns? My guess is pussy. And a good job you're doing - singing about meeting chicks at anti-war demonstrations, eating fries with ketchup and mayonaise (Jesus H. Lord Christ!), etc. - because my girlfriend thinks you're on to something! She bought your album! She knows the words! What are you doing!?
Are you trying to write children's songs? Because at least when Woody Guthrie did that he put it clearly on the cover: "Woody Guthrie Sings Children's Songs."
Are you a funny comedian? You surely can't be a pop singer because that's Bono's territory.
Jesus Jens, we're in a serious jam here. I need answers. Give me a call and let's discuss. If you do call, I warn you: If you start in about Rainbows and Unicorns and Dreamy Disillusioned Infantile Psychobabble, I'm going to stab myself.
Yours,
Amplifier Magazine asked me to compose a mixtape of my favourite songs...



1. Salty and Sad - Everyone Needs a Rumspringa
Three minutes and twentyeight seconds. These two latvian teenagers bounce their way out of innocence and back again. Horse and Carriage swapped for a stolen laptop, a gigantic electricity bill and a very expensive bottle of wine.

2. Dinny - A Drop of Blood in my Glass of Milk
Before I go to sleep, Dinny will sing me this erotic bedtime story from 1973.

3. Ingela Svensson - The Adress to Your Hand
Talking is highly underrated in music. Talking is so much better than singing when you want to communicate something important. Like what kind of cigarettes you smoke, in what way seasons affect you, or the adress to someones left hand.

4. Unendlich Lang - Unendlich Lang
The theme song. 52 hours long in its original. But it's not the length that matters, it's the thickness.

5. Manoeuvrable - Burned My Tongue
It's hidden in the back of your mom and dads record collection. No? Dig deeper. But don't start talking about "Guilty Pleasures", that whole thing is stupid. Let's focus more on Pleasure and forget the Guilt.

6. Maiko Wada - Into Eternity
A slow reconstruction of a memory of love. Reconstructing it to something better for each verse. What we remember is what we choose to remember.

7. T. Nordstrom - Physical
If certain religious groups heard sex in Olivia Newton Johns song with the same name, then all promiscuous people will hear science in this beautifully structured masterpiece. ms.Nordstrom, a prominent physicist at daytime, lays down the funkiest bass ever and hits you like a red apple.

8. Holly Lemon - Last Night Somebody Dreamt That I Loved Him
A gentle reminder that sometimes it's harder to break a heart than to have your heart broken. Make this the signature song of a new American teenage TV show now !

9. Richie Lorentzon - God Hates Slacks
After fags and Sweden, God really hates slacks.

10. The Evening Paper - Vieni
I was working the nightshift at a bakery this summer. When the sun came up and the bread was in the oven, me and my co-worker went for a fast swim in the ocean. The cars engine still running, the stereo playing this song. The best dance music is the music that suits swimming better than dancing.

11. Ray Gunnarsson- Tears Trickling Down My Beard
I put this on because I heard he died last month. As a kid I heard his voice and thought "I hope I will never have to feel like that".

12. Ellen Zollo - Nothing is Real
Your whole perception of reality crumbles to pieces. Why go to work tomorrow? Why worry about your stocks? Repeating the words over and over, as if they would become truer, Zollo comes to one single conclusion: Nothing is real.


January 1st, 2007
"Once in a while a record comes along that is such a departure from the normal style of a singer that some explanation is in order. This record is not one of those. As far as I can tell, the style of singing, the melodies and the lyrics are a lot like what I've been doing for the last ten years. So if you liked that you'll love this."
(from "Having a party with Jonathan Richman")
After all the musical voyages I've been inviting you to I guess it's time to take you home. Cause everyone needs a home in music. My home is the year of 2001 because it was a year when many bad things happened to me but the few sparks of joy were so immensely intense that they still echo through the records I listened to and the songs I wrote back then. My new songs that will end up on my new record sounds a lot like I imagined my music back then. You will feel familiar, if you've liked what I've done before you will already have a connection to them. You will feel nostalgic for a time you never knew. Remember the good times you never had.
I still live here in Kortedala and so the sound is coloured by that. It's the Kortedala Sound ! No matter how much I hate this place I can't deny that the songs I've recorded here have a specific sound. Maybe it's the way these old 50's brick walls reverberates my voice, or the ghosts of everyone who's lived here before me clapping along with their little ecto plasma hands. I think there will be a bit more percussion on the record. The reason why I say think is because I don't know which songs will make it on the record. It's not up to me. To select the songs for the record I have given them to six close friends who I trust. They are to remain anonymous and will only be known by their initials : BS, TN, OB, JL, SA, HJ.
I guess the humour is a bit warmer. As I said sometime ago in an interview, "I am comically retarded, when I tell you what hurts inside of me you will laugh, and when I tell you a funny story you will cry". This is why I'm many times referred to as deadpan because I wasn't expecting a comic reaction to my music. However, this is not to say that the new record will be a comic record. In fact it's quite serious sometimes. But there is a presence of a warm and perhaps almost poetic humour. A bit like when Todd Barry tells the joke about his gay timing, or the first half of Alan Alda's "Never Have Your Dog Stuffed" (I haven't finished it yet) or Jonathans monologue about Bermuda on the record quoted above. Do you know what I mean ? It's been there in my songs before but it's always been by accident. I think my favourite comedians are those who are accidentally funny.
A releasedate is not yet set, but if things go well it's still possible to release it before summer. If not I don't know what to do cause it was made with summer in mind.
Happy new year,
Jens Lekman
----------------------------------------------------------------------------------------